All AFCSL players, managers, umpires, and supporters!
During tomorrowâ??s San Diego Pride Parade, AFCSL will have a contingent marching to show our support for the league and our community. For those that have already signed-up, we canâ??t wait to see you. If you are undecided, however, itâ??s not too late.
AFCSL is unit 102 in the parade, and our contingent lines up directly in front of the LGBT Community Center, 3909 Centre Street (just north of University Avenue), just to the left of the entrance to The Center's parking lot. Attached is a map of the staging area.
If youâ??d like to join us, simply show-up! The parade kicks off at 11am tomorrow and please wear your team jersey, your team hat (if you have one) and, if your team has one and you're so inclined, bring your team banner.
Please feel free to invite more people from your team--we have enough room! Just be sure they wear their team jerseys. THANKS!
See you tomorrow morning! Happy Pride everyone!!
AFCSL Board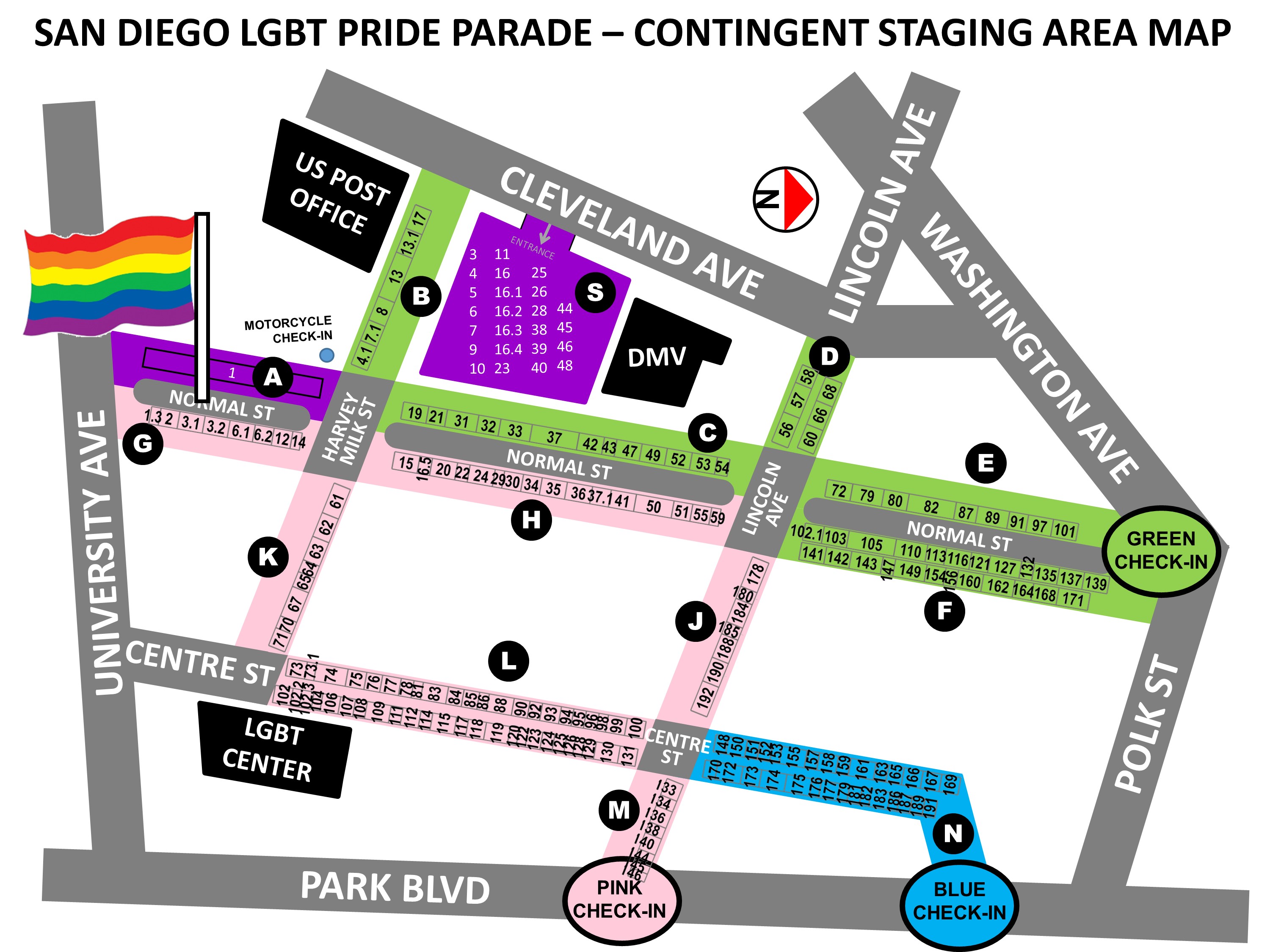 Want to play? Get in touch!
If you would like to join our league next season, sign up or contact us to find out more information.
Email
New Players for Open Section Contact:
openplayerops@afcsl.org

New Players for Women's Section Contact:
womensplayerops@afcsl.org 
Our Leagues Enjoy:
10 Weeks of Spring Season and/or 5 weeks of Fall Season 
Happy Hours and Events
Great Facilities for League Games
Peer-Managed and Coached, ASA Umpires and Administrators
Post-Game Festivities
Connect with us:
Why Join America's Finest City Softball League?
Thank you for visiting the website for America's Finest City Softball League, San Diego's softball league by and for the LGBT Community! Founded in 1981, we are San Diego's oldest softball league.

At 43 teams in 2016 and just over 600 players, AFCSL is also San Diego's largest softball league as well as San Diego's largest gay sporting league. Whether you were born with a ball in your hand, or are just learning how to throw, we have a home for you!

While we boast some of the most successful softball teams in the world (3 top-5 teams in the last three years), the AFCSL also is very welcoming to new players just trying the sport outl

To learn more, click on the Join Now button and start your softball story!!!
Fall Ball Registration is Open and filling up fast. We only have room for 21 teams, so register you team at AFCSL.org. To guarantee as spot, team fees must be paid by August 27. Play begins September 11.